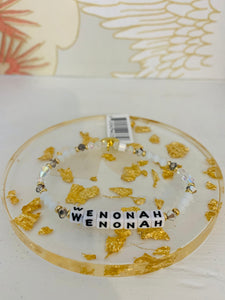 Little Words Project Wenonah Bracelet
Wenonah! Strength. Resilience. Heart. Community.

It is incredible to feel & see the immense level of love and commitment to help. I promise to help in various ways as I am dedicated to not let anyone lose their smile right now. I will be donating 100% of the sales from these beautiful Little Words Project Mullica Hill Bracelets to the families impacted by the tornado.